We show you the possibilities, 
you be creative.
 
Hi, my name is Jaka Zaletelj and I am the Author of chord_files.
During my studies at the Musicology Department of the University of Ljubljana (Slovenia) and of Jazz Guitar at Kärntner Landeskonservatorium in Klagenfurt (Austria) I fell in love with music theory.
But I soon realized that it can be pretty intimidating to understand and to use, even to an academically educated,
let alone a self-taught musicians like many of my friends and students are.
I decided to do something about it…
1.

The beginning
The first person I tested the idea on was my girlfriend Ksenija. She was blown away by how easily you could write unique chord progressions, without any knowledge of music theory. We started working on this project the next day.

2.

First, the Prototype



We built a few prototypes to test the idea with Jaka's students, friends, and family. All kinds of interesting chord progressions were created in a matter of seconds.

3.

Let's bring it to life.



The idea proven; the prototype tested. It was time to improve the design and find the right manufacturer who could produce the perfect product.

4.

The store opens in Slovenia, EU!



The first pre-order was made the day before New Year's Eve. What better way to start the new year! 🙂

5.

We are SOLD OUT!
Yay, we hadn't expected this!
The Slovene market was a test to us and we passed it. 🙂 We gained numerous happy customers and lots of experience. It was time to offer our chord_files to the world.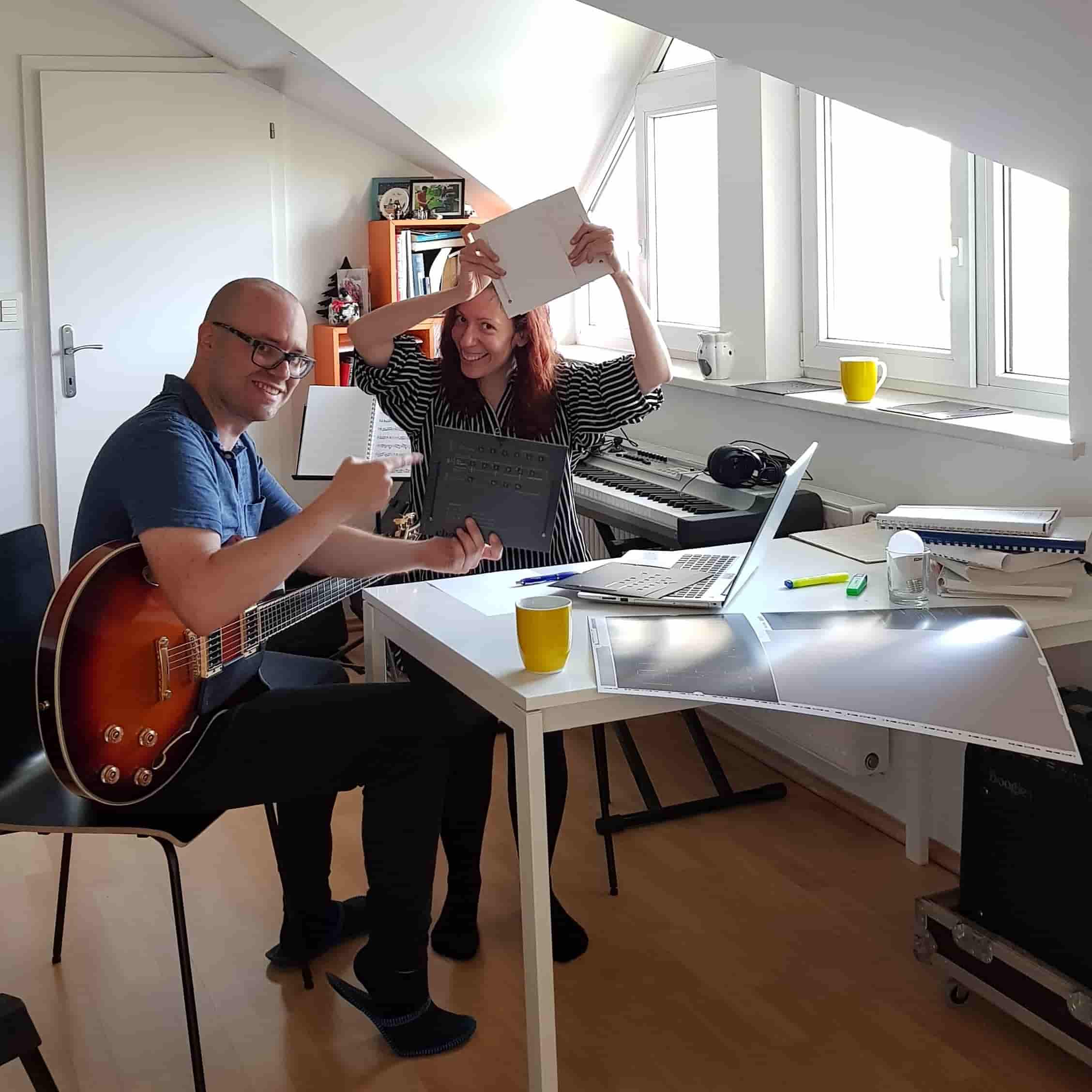 6. The

Dark harmony.
A new version of the file is HERE! 
Intended for those who want to discover the Darker side of harmony. 🙂

7. Piano and Ukulele edition is here!
After receiving many requests, we have decided to develop new versions of the product intended for Ukulele and Piano players.

8. What next? Stay tuned.
New requests, suggestions for improvement, or ideas are always welcome at info@chordfiles.com. 🙂

The Team
There might be few of us but we get the job done.
Jaka Zaletelj
Ksenija Sedej
Gustl Von Dachshund
Subscribe
to our occasional Newsletter.

Be the first to know about our new innovative musical products, special offers and music making tips. Unsubscribe anytime.